Events Calendar
Wednesday, August 21 Mandatory Informational meeting for the 7th/8th/9th graders!
Wednesday, August 21st 7th and 8th grades - 6:00 p.m. / 9th grade - 7:00 p.m.
On Wednesday, August 21st, there will be a meeting of all 7th and 8th grade confirmation students and their parents at 6:00pm to learn about the schedule and the requirements of the coming year. There will also be a meeting of 9th graders and their parents at 7:00 pm that same evening!
Sunday, August 25 9:00 am Blessing of the backpacks & apples for teachers
Sunday, August 25 3:00-7:00 pm End of Summer Games and Cook-out at Whispering Pines Camp Ground. All students, grades 9-12 are invited. Meet at the church to car pool at 2:30 pm.
Tuesday, September 10 & 17 6:00 pm 3rd Grade Bible Bonanza
Sunday, September 15 9:00 am Rally Sunday
Sunday, September 22 9:00 am Spark Bibles presented to 3rd graders.
October 4 tentative date Harvest Dinner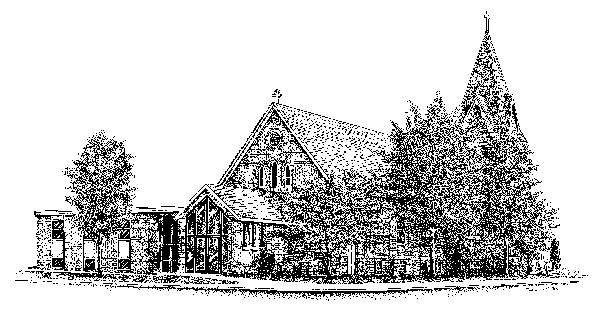 Drawing of Christ Lutheran Church by Duane Miller